Staff

Ziada
Owner / Colorist / Master Stylist
As a stylist for over 22 years, I moved to Staten Island after working in Brooklyn for 17 years. Throughout my career I continued my education to improve my abilities through attending classes in Europe as well as the United States. I am a Certified Wella color specialist, Brazilian Blowout, and Certified in Coppola Keratin. My talent is creating natural looking color and highlights, and completing the look with trendy haircuts and styles! The vision for Salon H20 is to maintain a "drama free" salon environment where clients feel welcome and the stylists are appreciated and here I have achieved this goal. Salon H20 is a warm, inviting salon with talented stylists who like to express themselves and expand in clientele. Stop by for a look around and glass of wine.
 Nicole
 Stylist
I have been a stylist since 2000 and began working at Salon H20 in October of 2005. In the salon, I always strive to create an environment in which my clients are at ease to express themselves and their ideas. My number one goal is for my clients to be confident and satisfied with their hairstyle. I also believe you can never stop learning in this industry so I stay current with trends and take continuing education classes so I am able to cater to my wide range of clientele. I have experience with styling models for their headshots, grandma's weekly shampoo set, and coming up with that versatile yet easy style for the mother on the go. I absolutely love every aspect of my job and hope to see you at Salon H20 very soon! !!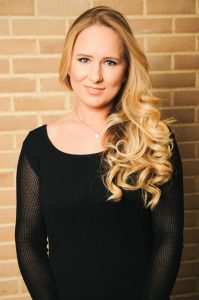 Sonila (Sonia)
Hair Stylist
I've been a hairstylist for 10 years  studied in Albania where I got inspired, and I  am a passionate hairdresser. it is important to continue education to stay up to date with the latest styles and trends when I started my career, and continue to attend classes and hair shows to learn about the latest products and styles. I enjoy doing different types of styles, cuts, hair extensions, color, highlights, eyelash extensions and hair smoothing system.   I am also certified in Brazilian Blowout and Keratin Treatments.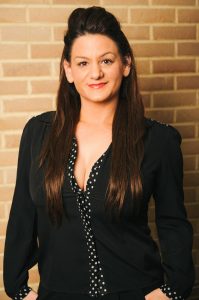 Shannon
Hair Stylist
When it comes to beautiful hair coloring, you can't go wrong with shannon. She has an eye for color and balance of tone. Her no nonsense approach begins with specialized in-salon coloring and keratin treatments. However, before you leave, she makes certain that you know how to maintain your hair at home with hints and tips to keep it looking its best between appointments. shannon also learned the secret of providing clients with VIP treatment. In short, you won't just look like a star, you'll feel like one, too. Her artistry is complimented by her passion for shopping, which keeps her aware or the latest trends. After all, shannon believes fashion and hairstyling go hand in hand!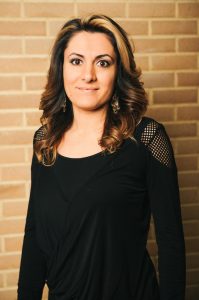 Tuse
STYLIST:  when I  was in high school that I knew I  wanted to be a hair stylist.  and  I would go home and copy the cuts on her friends.  I  enjoyed making people feel good about themselves so much that, 6 years later, I  still loves my  career!  "There is a feeling of accomplishment that comes in knowing that your client completely trusts you and looks forward to their time in the salon."  I never back down from a challenge and can't wait to change your life with my skills and passion for your hair!  I am also certified in Brazilian Blowout and Keratin Treatments.
Breanna
I started my career four years ago working at Salon H2O as an assistant. After finishing beauty school I continue to learn as a Junior Stylist and I continue my education with more classes staying current and on trend. Each day I work and serve a happy client teaches me something new. There's nothing I love more than to make someone feel beautiful.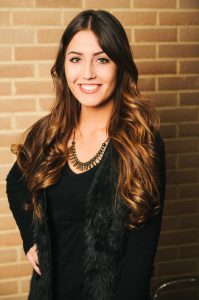 Sabrina
Assistant/Receptionist